Sunday, October 17, 2021

Welcome
We'll help you figure out which loan is right for your needs more info

Our friendly knowledgable staff is here to help make your loan funding quick and easy more info
Purchase

Refinance

Which Loan

Meet Our Team
About Us
At Surround, we treat each customer as an individual, not a number. We don't place you into a loan profile formula created by the banking industry. We use "common sense" and will help you obtain the best loan possible. We represent a wide range of "A" rated lenders with first quality rates to private "hardship" lenders.
We work with more than 100 investors. This allows us to get you the best rates on all types of loan programs including: 30yr mortgage, 20yr mortgage, 15yr mortgage, 10yr mortgage, 1yr ARMS, 3yr ARMS, 5yr ARMS, Conventional, Jumbo, Home Equity Lines, VA and Commercial. Whether your situation calls for Full Documents, No Documents, Non-Owner Occupied (Investor) or Multi-Family, we'll fit your needs!
Meet Our Staff
Our staff of loan experts is
here to help.
Apply Now
Use our secure application
Find Your Payment*
*=This is only an estimate, provided for illustrative purposes only. Actual rates and payments may vary. It does not constitute a quote.
Testimonial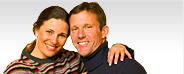 "Surround was perfect to work with. We were first time home buyers and they made the whole process stress-free. They explained all of our options and were friendly and extremely professional - I recommend them to all our friends." Sandra and Bob T.Los Angeles, CA
Latest News
Chinese regulators approved Goldman's application to take full ownership of its local securities business, another step in China's gradual opening of its financial system to major players from the U.S. and elsewhere.